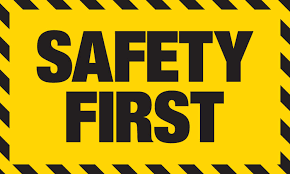 SAFE door to door carriage and delivery of high quality hydrocarbon and cryogenic gases in Bulk and in ISO containers
Supply of hydrocarbon and cryogenic gases in ISO Tanks or Bulk.
Our association has 15 years of experience specialising in the international trading, marketing and logistics of petrochemical liquids and cryogenic gases.
Servicing the global LNG Industry with long term supplies of specialty chemicals and refrigeration gases with up to 100 ISO Tanks under management at any one time.
Product: supplied to agreed specification:
ISO Containers: Sourcing and leasing of specialty ISOs with correct specification for product delivery to requested location for the agreed term.   Inspection, repairs and re-certification of customer owned ISO's, if required.
Carriage: In specialised ISO containers appropriate to required product's safe carriage, UN # , classification and carriage temperature. Return of empty ISO's.
Freight: Truck, rail, ship or combination from manufacturer to site nominated by our customer.
Supply Chain and Safety Management: Management of shipment logistics and safety management routine throughout the delivery process.
Grades:
Argon
Butane
Butadiene
Ethylene
Ethane
LNG
Nitrogen
Propylene
Propane
Other gases supplied as required
Experience, reliability, safety:
Our experience includes a 15 year track record of success delivering Refrigerant gases (Ethylene, Propane, Butane) to LNG Plants. Supply of pre start up engineering advice and product through , actual start up , post start up volumes as required and then full operation term supply contract LNG Plants supplied:
Darwin LNG Australia  – 12 years and still supplying ethylene
Yemen LNG – start up volume only ( propane/ethylene) – delivered to plant then plant became self sufficient
Peru LNG from start-up still supplying and delivering – 7 years
Equatorial Guinea LNG (EGLNG) – from start-up still supplying and delivering – 7 years
Atlantic LNG – took over supply and management of ethylene supply contract – 6 years
Angola LNG – seven years from pre start up to date
BOC UK – specialty refrigerant gas deliveries