Houghton International brings the highest-quality specialty chemicals, oils and lubricants to metalworking, automotive, aerospace, steel, aluminum, offshore and other industries.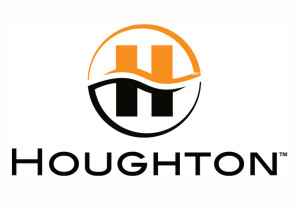 The Offshore Industry product mix provides products for the following applications:
Blow out Preventor – BOP Fluid
Motion & Drillstring Tensioners – Compensator Fluid
Subsea Production Systems – Subsea Control Fluid
Underwater Vehicles – Mineral & Vegetable Hydraulic Oils
Equipment Protection & Preservation – Rust Preventives
Directional Drilling Operations – Lubricity Additives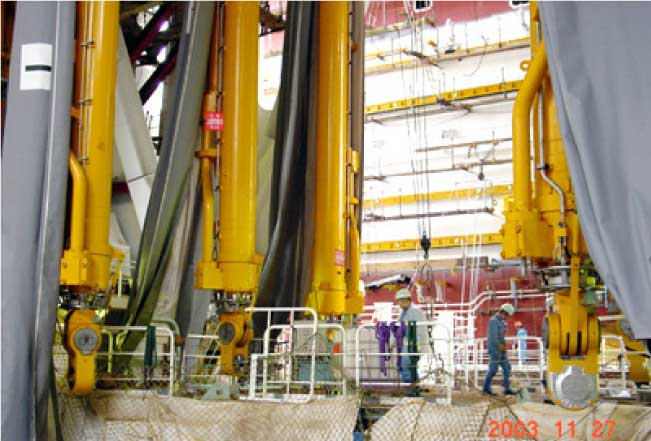 Houghto-Safe Compensator fluid
Compensator Fluids
Houghto-Safe 273CTF
Houghto-Safe 105CTF
Meets 50:1 Compression ignition test
New Product Development:
WL1
NL1
OEM Approvals
Rexroth Hydraudyne
Maritime Hydraulics
Control Flow
Hydroa
Brown Brothers
Hydralift
Rucker Shaffer
Western Gear
Retsco International
Huisman Itrec
Hydraudyne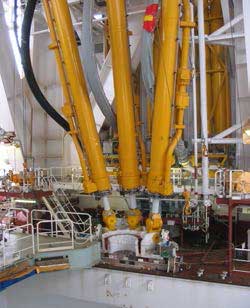 Rig Operators using Houghto-Safe
Atwood Oceanic
Conoco
Diamond Offshore
Dolphin Drilling
Forasol
Japan Drilling
Maersk
Noble Drilling
Noble Drilling
ONGC India
Petrolia Drilling (Larson oil & gas)
Rowan Drilling
Schahin Cury Brazil
Sea Drill (Ex Smedvig)
Stena Drilling
Transocean (Sedco-Forex, Reading & Bates, Sant-fe,Global Marine)
Stack-Magic BOP fluids
B.O.P Fluids
Stack-Magic 200F
Stack-Magic ECO-F
Stack-Magic ECO-EBF
Monoethylene Glycol
New Product Development:
Stack Magic ECO ULTRA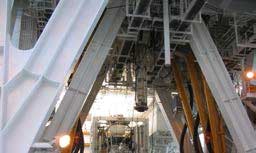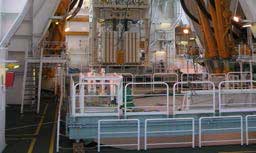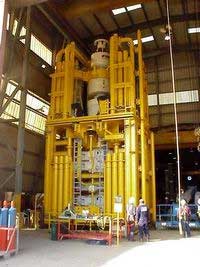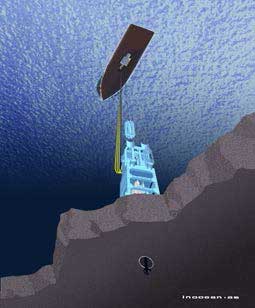 Drilling Rigs
Houghton's products utilization
Semi Submersible
Use : Compensator Tensioner
fluid and BOP fluid.
Drill Ship
Use: Compensator Tensioner fluid and BOP fluid
Jack-Up Rigs
Only Use BOP fluid in closed Loop systems.
There are no compensators On these rigs.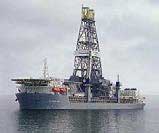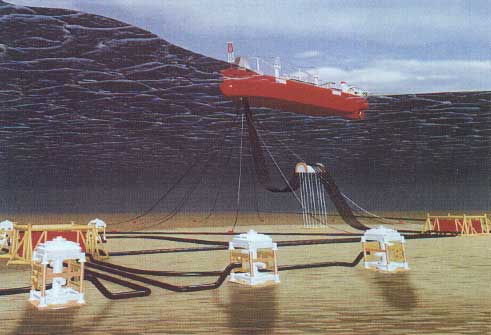 Aqualink – Subsea Control fluids
Subsea Control Fluids
Aqualink 300-F
Aqualink 325-F
Aqualink HT804F
Aqua-glycol 24F
OEM Approvals
Cameron Controls
Aker Kvaerner
FMC Kongsberg
Duco
Oceaneering Multiflex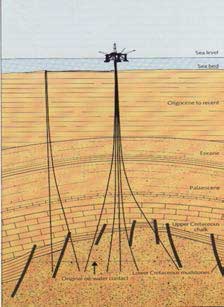 Drilling Additive
DHM 99-39
Torque Trim 22
Cosmolubric ETL
Sales input into this market has
been through Halliburton Baroid,
Roemex and Shell. Little is known of
the true potential of the market
place outside of these three
companies. However, based on sales
to date and the knowledge of mud
volumes required to drill each hole,
then requirement for additives is
very high.
Hydraulic mineral Oil
Hydro-Drive HPE 22
Hydro-Drive HPE 32
Hydro-Drive HPE 100







Hydraulic Vegetable oils
Cosmolubric B245 (VG46)
Cosmolubric TR2000
Multi-Bio EP Grease
Major Customers
Soil Machine Dynamics,
CTC Marine,
Rotech
We currently have
approximately 45% of the ROV
and subsea trencher business.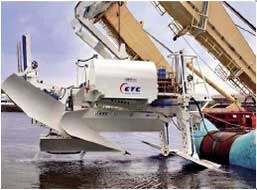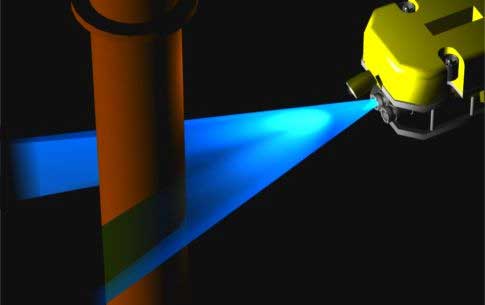 Leak tracer Dye
Houghto-Trace dye
Equipment Preservation
Rust-Veto NTP32
Stack-Guard WG
BOP Cleaner
Systems Cleaner G
Rust-Veto AS
Rust-Veto 14
Rust-Veto 33X
Rust-Veto 232
Rust-Veto 130
Rust-Veto 4214
Rust-Veto 321
Rust-Veto 310
OEM Approvals
Vallourec
Sumitomo Steel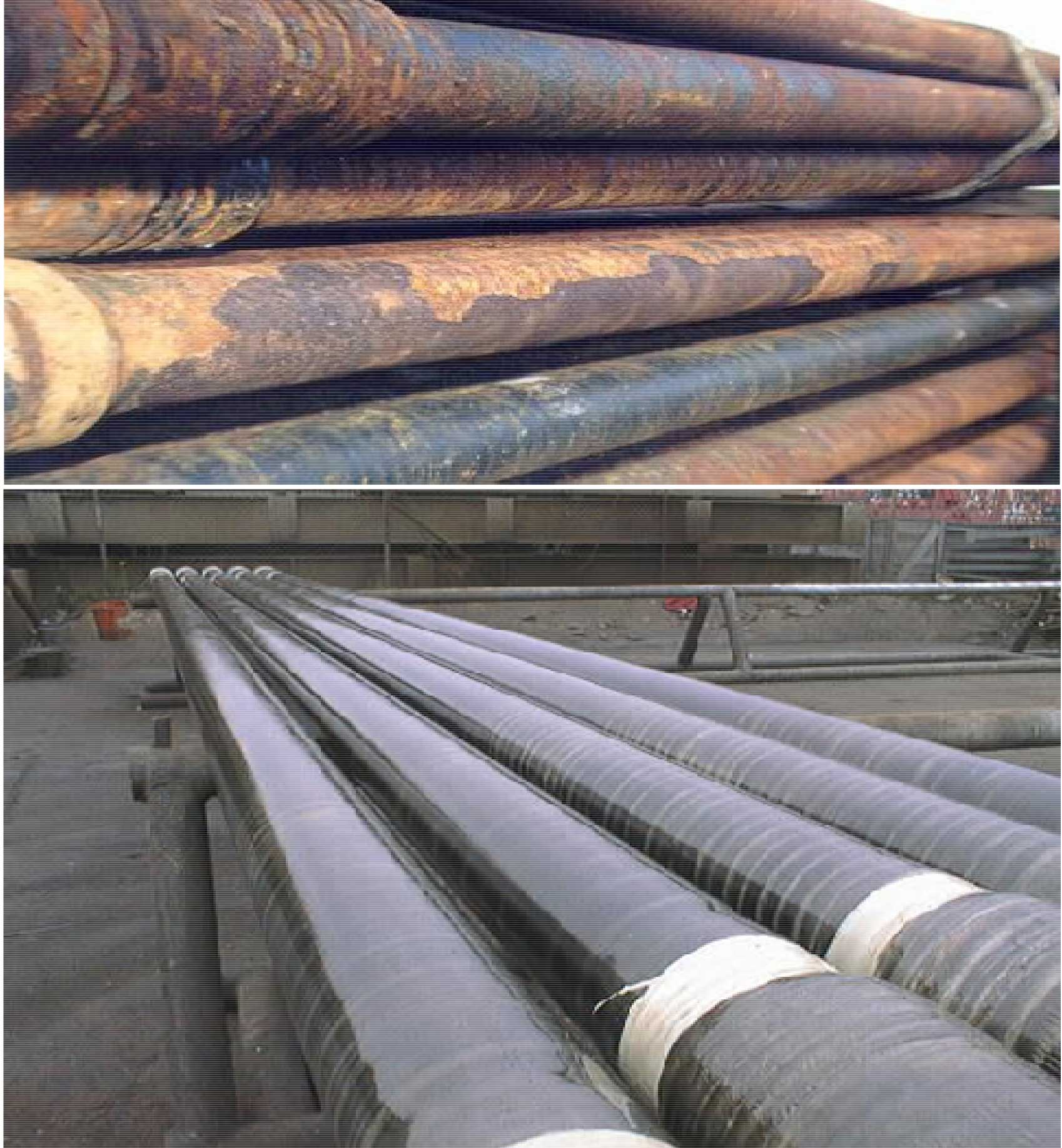 Rust Veto AS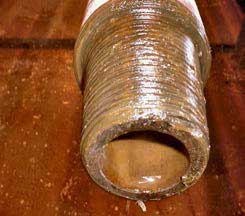 Our largest sales came from Rust
Veto AS used for the protection of
threaded ends on drill pipe during
storage. Rust Veto AS is now
considered to be the industry
standard for this application taking
65% of the UK market.
Major Customers
Tuboscope,
Ramco Tubular Services,
Smiths International,
Petroleum Pipe,
Vallourec Steel
Sumitomo Steel Japan
Nizhnedneprovsky Steel Mill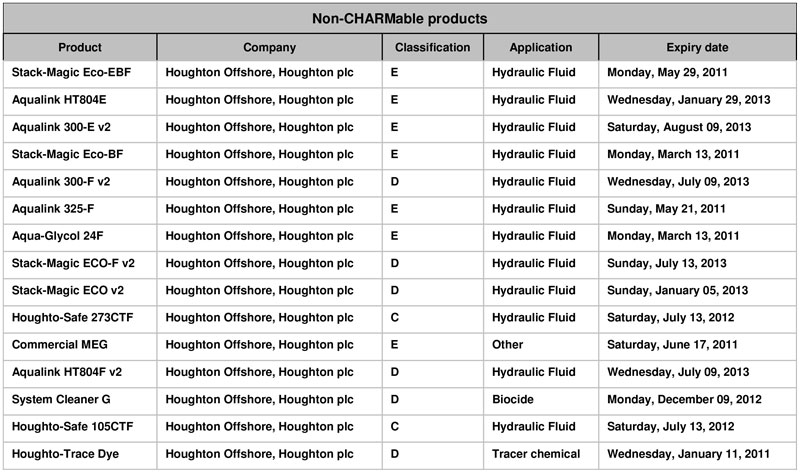 Click here to visit the Houghton Offshore website