Ecosystems Responsible Proprietary Products
Without water on the planet there is no life, without clean water there will soon be no human life! We at Blue Ocean understand that protection of the water table and marine ecosystems, is not a debate, it is a fundamental requirement if one has any interest and empathy for future generations.
We also understand that there are commercial realities to our existence and that the commercial interests and the responsible interests have to become one interest. It is becoming easier to converge these two interest groups as new technologies, innovations, environmentally responsible chemicals and so forth are appearing at an exponential rate which are commercially viable. This is making it possible for environmentally responsible products and solutions to also make commercial sense, a key drag on progress.
Blue Ocean fills the gap where companies have produced a product and moved on. The product types Blue Ocean has under development are historically damaging to the water ecosystems. These may have passed certain accreditations historically, however accreditations have moved on and the modern ones are of a much higher standard. In addition countries are now bringing in new stringent laws as regards water tables and marine ecosystems. There are terms like zero discharge and biodegradable becoming the order of the day in certain marine geographical areas. Companies will have no choice but to comply if they wish to enter these waters. In addition the Oil and Gas Industry is receiving ever more pressure by governments to get their house in order on all the chemicals and lubricants they consume that are damaging to the environment and also the general damage they cause to the environment for example flaring.
Blue Ocean is focused on the improvement of these water ecosystems by developing responsible products to replace the current products that are slowly damaging and suffocating the planet as a collective.
Products:
Blue Ocean Wash Degreaser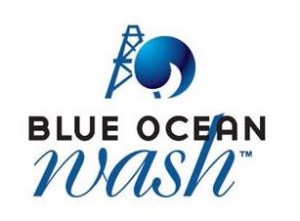 Technical Queries
Sales Enquiries
If you feel a responsibility for cleaning up your environment for future generations, then you need to check the ingredients used in the degreasing products you are using. Do your due diligence and ask the following …
Is your product harmful solvent, acid and glycol free?
Blue Ocean Wash has been awarded the Green SealTM  This product meets Green Seal™ Standard GS-34 based on effective performance and protective limits on: VOCs, ozone depleting chemicals, and human & environmental toxicity. GreenSeal.org.
What is Green Seal?
Green Seal is an independent non-profit organization dedicated to safeguarding the environment and transforming the marketplace by promoting the manufacture, purchase, and use of environmentally responsible products and services. Green Seal was developed to stand for absolute integrity. Over the years the reputation of the Green Seal brand has grown to symbolize environmental leadership, and it continues to represent proven-green products and services.

Click here to see the brochure

Click here to Green Seal Environmental News
Reasons and advantages of using Blue Ocean Wash are:
Green SealTM Standard GS-34 certified – full traceability of all raw materials as required by CSO of blue chip companies
98.5% readily Biodegradable after 28 days (as per OECD 301 B)
Low fish toxicity > 1000mg/l
Low toxicity to algae > 1000mg/l
Low toxicity to Daphnia > 100mg/l
Harmful solvent and Glycol free
Flashpoint is high – 86 degrees C
Economical – concentrated formula
Free rinsing
High foaming – easily dispersed into foam using high pressure and steam cleaning equipment
Approved for food environments
Click on links below for more information:
Certification
Report Food Non Corrosive
Report BOC Wash Biodegradability
Integrity of Product / Security
Packaging of Product
Packing of Containers
Labels and Application
MSDS
PDS
Approvals
Distributor Applications
Blue Ocean Coolant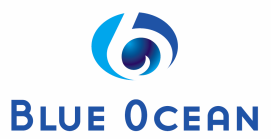 Blue Ocean Coolant has been extensively developed to meet the increasing requirements of the cooling systems of modern engines operating at ever increasing temperatures. It is based on mono-ethylene glycol with improved stability towards the presence of silicates. It offers efficient metal corrosion protection particularly for aluminium and is suitable for use in all cars.
Summary of Benefits:
Provides high degree of corrosion protection
Prevents excessive evaporation and boiling over
Inhibits build-up of mineral scales and rust
Suitable for use in all cars
Compatible with rubber hoses and seals in modern cooling systems
Lowers freezing point down to -39°C
Nitrite, amine and phosphate free
Click on links below for more information:
MSDS – English
MSDS – Portuguese
MSDS – French
PDS – English
PDS – Portuguese
PDS – French
Instructions for Use – English / Protuguese / French
Blue Ocean Oil Dispersant Fluid
Under formulation
Blue Ocean Rust Prevention
Under Formulation
Blue Ocean Demulsifiers
Under formulation