The vision for Blue Ocean going forward will be focused on research, development and supply of environmentally safer products in line with Industry norms of corporate and social responsibility, CSR, and the shift of thinking in the oil and gas and also the marine industries towards environmental responsibility and keeping the planet clean for others. Whilst being small, we are determined to take a leadership position in the industry when it comes to cleaning up the environment.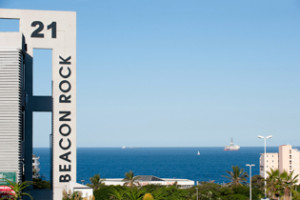 Head Office  – Umhlanga Rocks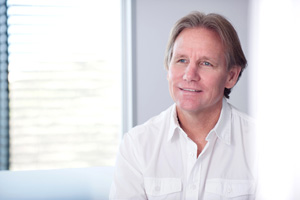 William Lead – Managing Director
William Lead has been involved with the supply to the Oil and Gas Industry for over ten years. In that time the focus has been in the supply of lubricants and chemicals, some of which are damaging to the environment. Oil and Gas in particular is an industry with challenges in environmental responsibility, he has been on the ground and has seen this first hand in Africa. His future is now focused on reducing, where possible, the damage being done to the environment. He views this not as a question of opinions or positions on environmental affairs, but rather as the sensible thing to do, whilst making it commercially viable at the same time.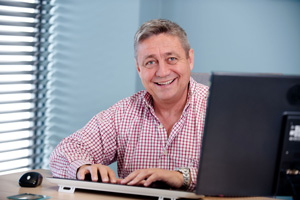 Patrick Lead – Sales and Marketing Manager
After 15 years in the Beverage FMCG market with SABMiller & The Coca-Cola Company in senior Sales & Marketing roles in 6 African countries, Patrick chose the challenge of swapping both Industry and market. He & the Sales Team believe in building ongoing customer satisfaction through strong relationships based on trust, superior & responsible product offerings, value & efficient execution with continual improvement through utilizing feedback and innovation.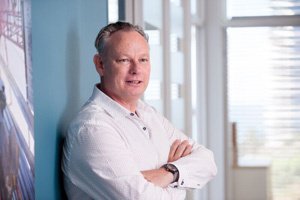 Nick Lead – Operations Manager
With over 20 years of experience in Import, Export & Cross Trade, Nick heads up the Operations Department. This Department handles the global logistics and warehousing for Blue Ocean Oil Supply (Ltd), using all modes such as Sea, Road and Air to move our products from supply point to market whether it is in Containerised, Break Bulk, or Bulk shipments.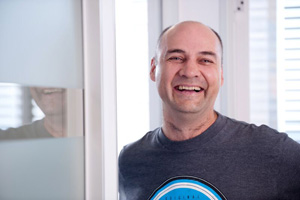 Christo Joubert – Financial Manager
B Com – University Stellenbosch
Adv Dipl. in Management Accounting – CIMA LondonChristo has 19 year experience in FMCG, having worked for Pioneer Foods (Pty) Ltd & Rainbow Farms (Pty) Ltd in various roles before joining Blue Ocean Oil Supply (Pty) Ltd in 2013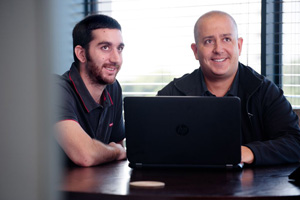 Nick & Robbie Lomeau – IT Management
16 years of experience in the ICT Environment. Working hard to structure our business, focusing on Quality Service with a personal touch. Committed to providing cost effective solutions for our network environment, and to provide fast, efficient and continual support. Doing their best not only to fulfill our companies needs but also to add value to our business by keeping us on the cutting edge of technology.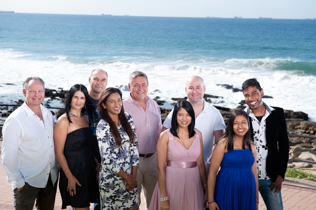 Head Office Umhlanga Team
A happy group of passionate individuals we are proud to call our own. Keeping our business ethically and environmentally driven.
Cape Town Branch Team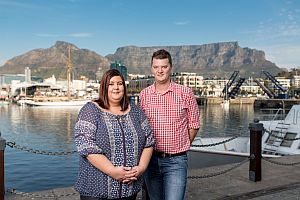 Neil Lotz – Team Leader
Bronwynne Lotz – Assistant Team Leader
Neil and Bronwynne head-up Blue Ocean Oil Supply's logistics hub based in Cape Town. With extensive knowledge and experience in logistics as well as IMDG qualifications, this department handles the day-to-day issues of our domestic and international supply chain and logistics. Including, shipping, road freight, air freight, customs clearance and warehousing.
Global Initiatives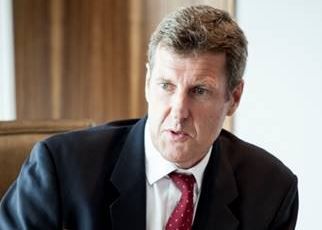 Mark Beaumont – International Development
Mark has been working in the international media and marketing industry since 1991. His work has largely been focused on the environment and sustainable development. In particular, the projects he has created have been in the oil & gas sector, the renewable energy field, and more recently within the sustainable agriculture spectrum. During this time, he has worked with some of the world's most influential development-related organisations including the World Bank, the United Nations, the Bill & Melinda Gates Foundation and the Clinton Climate Initiative.
Research and Development
Hannes Hattingh
MSc (RAU) Organnometallic Chemistry
• Pesticide residue analysis
• Catalyst design and development (ZieglerNatta, supported metal catalysts, etc)
• Organic Synthesis
• Specialized Biocide formulations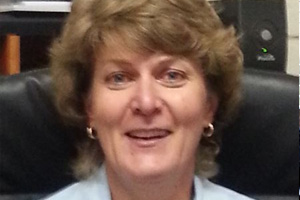 Tia Hattingh
BSc (Hons) Biochemistry
• Pharmacology (Growth hormone detection)
• Chromatographic Analysis
• Quality Control – Brewing Industry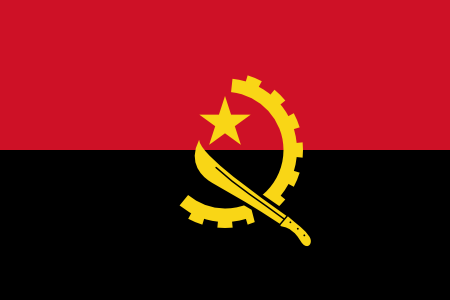 Angola
Allead Energy Lda
Nascimento Alberto is CEO and owner. His and William Lead's successful partnership in Angola is of 17 years standing.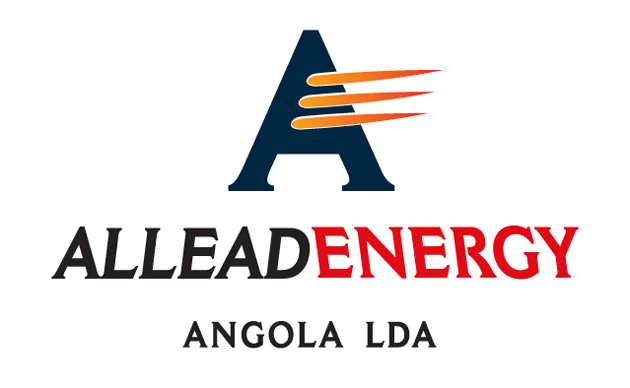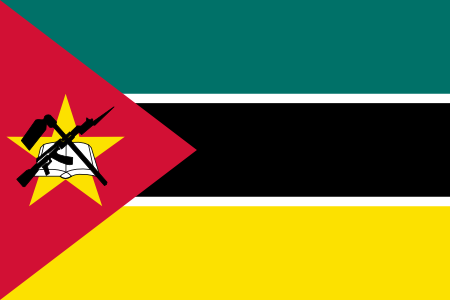 Mozambique
Mar Azul Fornecimento Lda
Based in Maputo with branch offices in all major ports in Mozambique, this Joint Venture partner is a 30 year old logistics company with global partners operating in 20 countries. Specializing in serving the liquid and dry bulk industry with an all encompassing, seamless shipping agency service.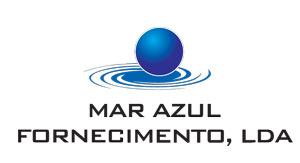 South Africa
Blue Cowrie Oil
Blue Cowrie is an associate company of Blue Oceans that has BEE status for all South African business dealings.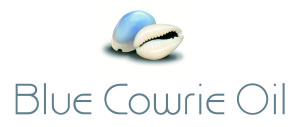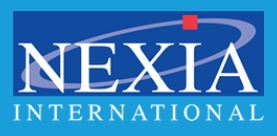 Auditors:
Nexia Levitt Kirson (Pty) Ltd

Lawyers:
Livingston Leandy Inc.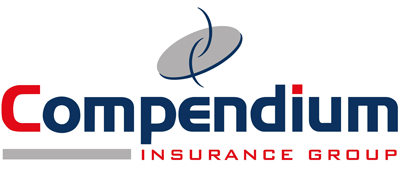 Insurers:
Compendium Insurance